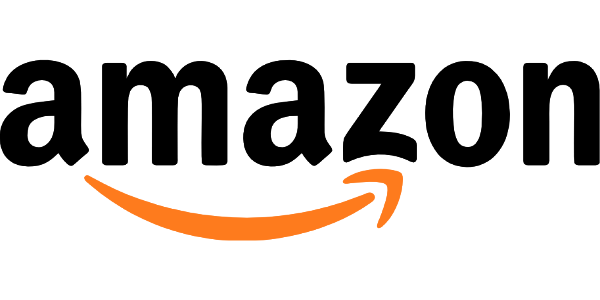 Thinking outside the gift box.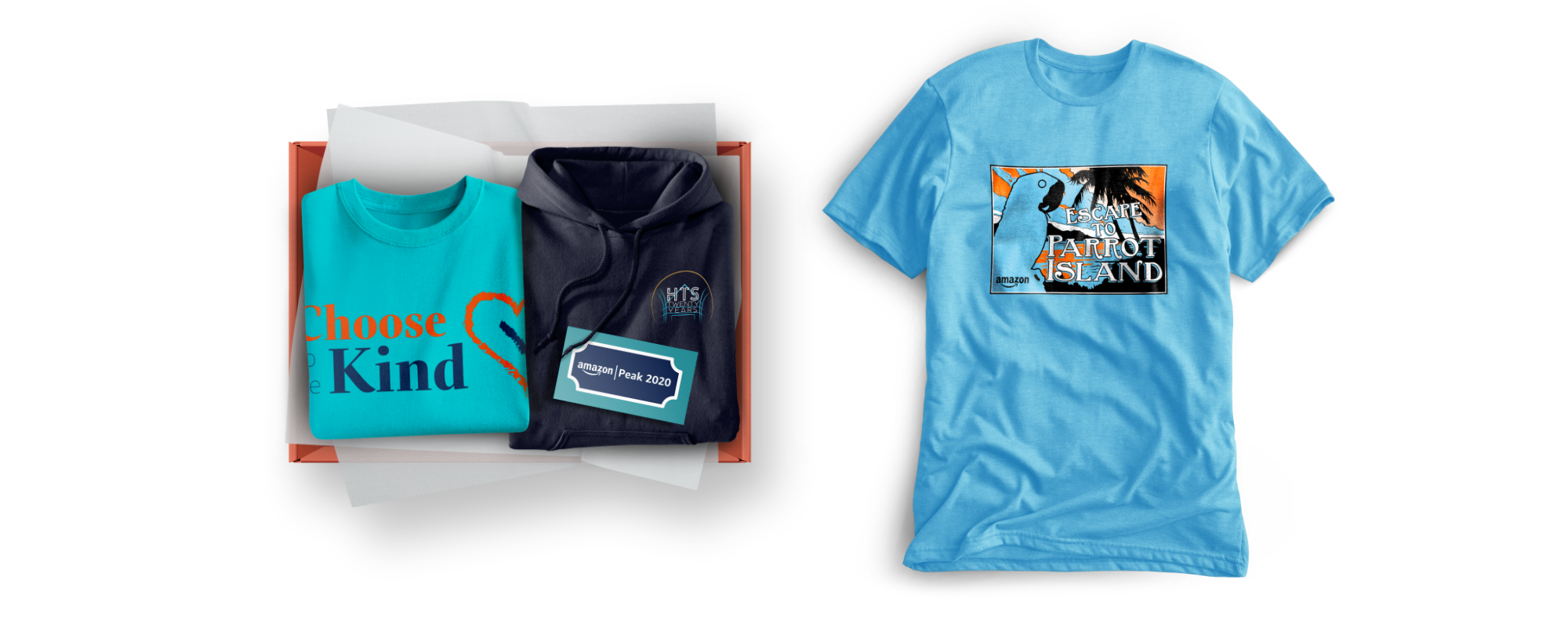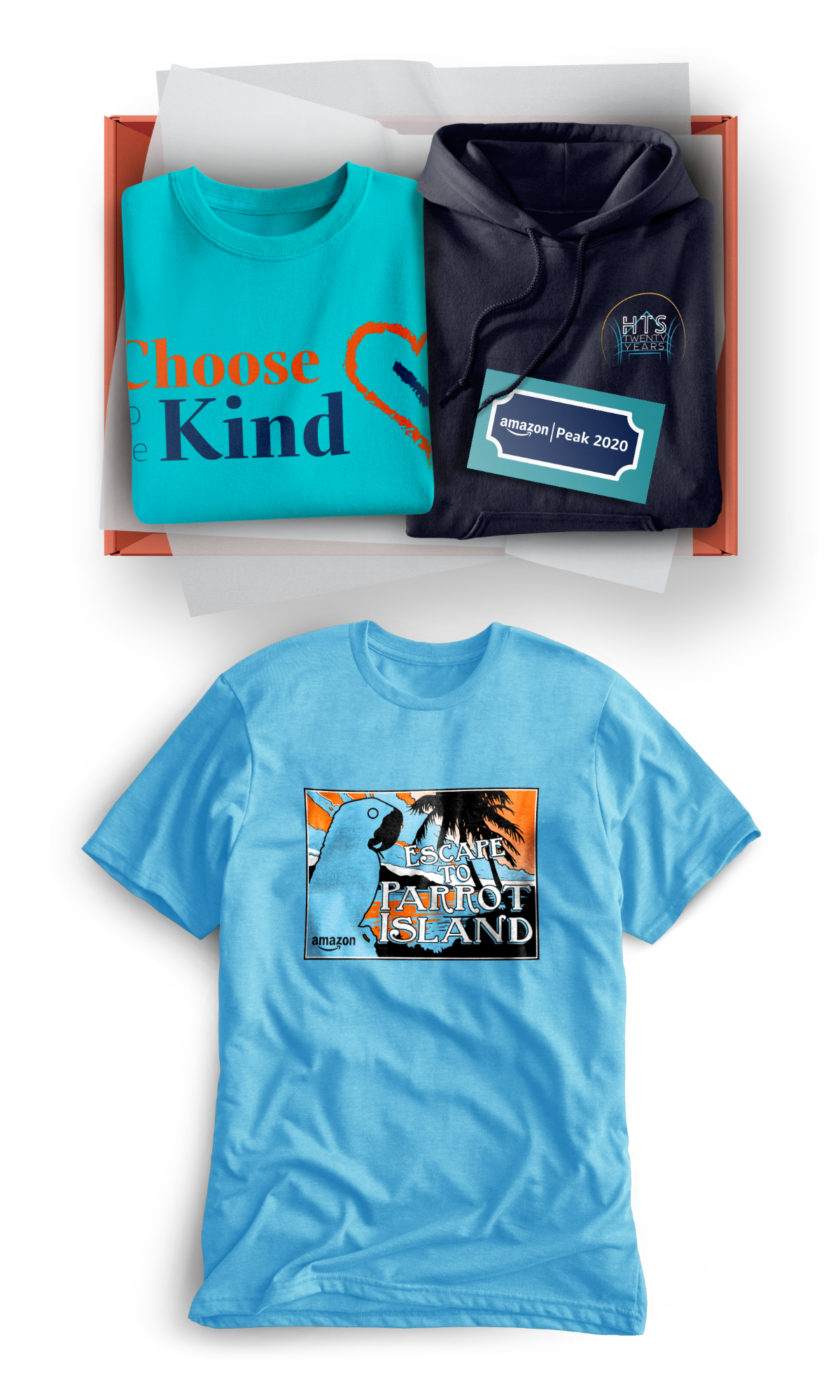 Amazon is a tech company specializing in cloud services and e-commerce. When one of their call center shifted to working from home for a few months, they needed a way to make their team feel connected. We created and shipped thousands of custom gift boxes directly to their employees, making their virtual staff events feel like a true party.
Keeping it consistent, no matter the occasion.
The call centers needs a variety of apparel for different occasions, as well as a reliable service capable of delivering quality garments. We deliver them regularly three differend types of custom uniforms up to their standards.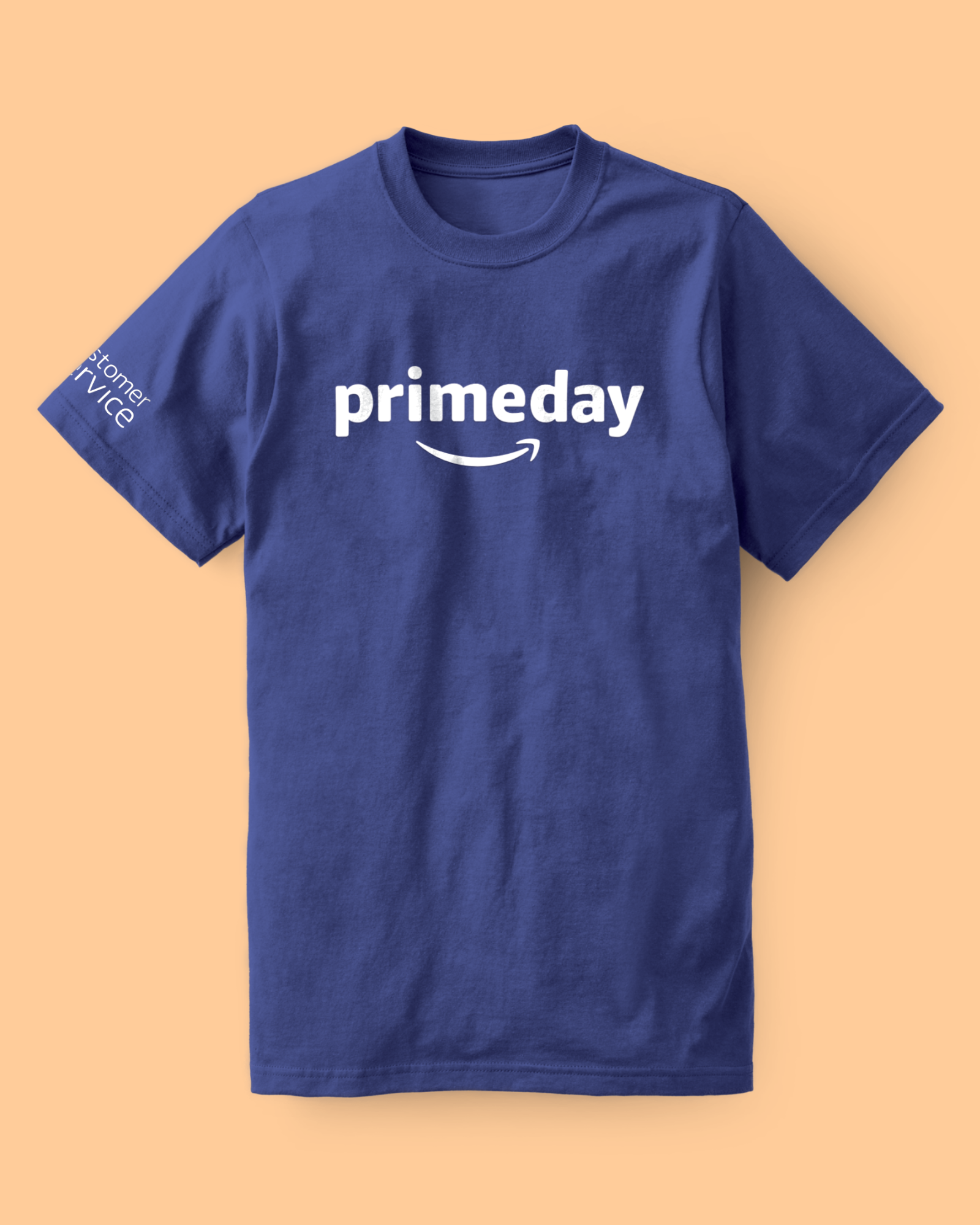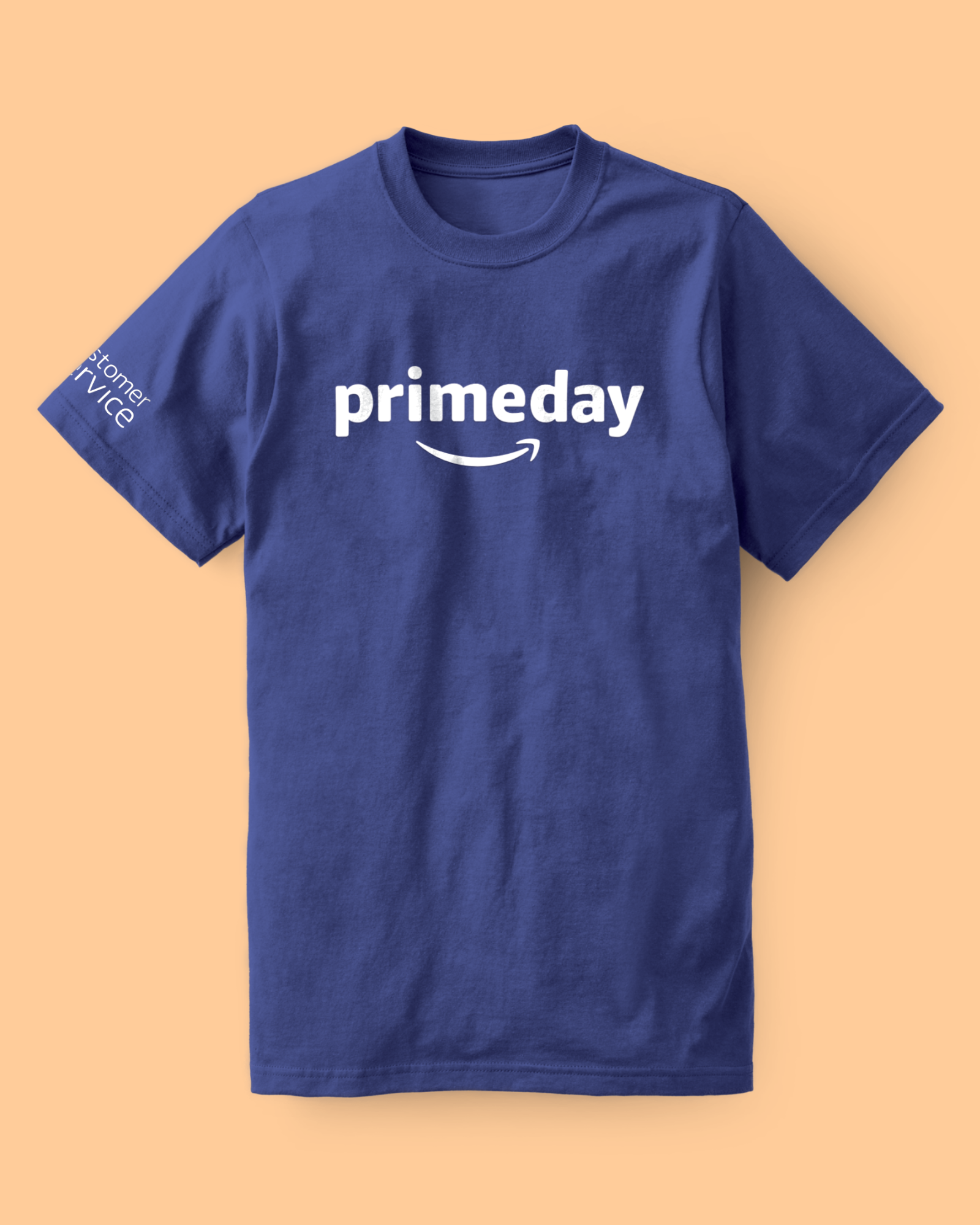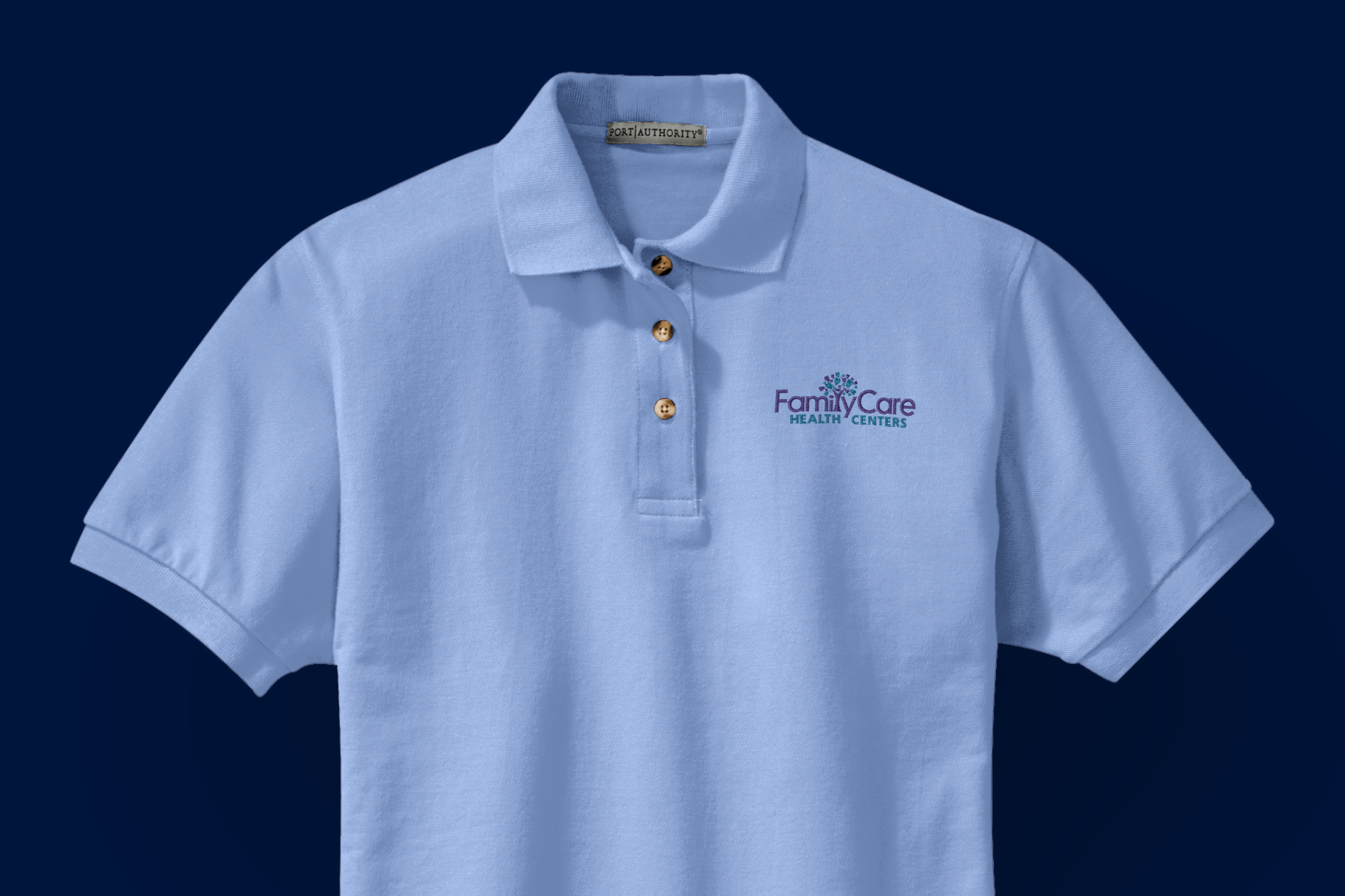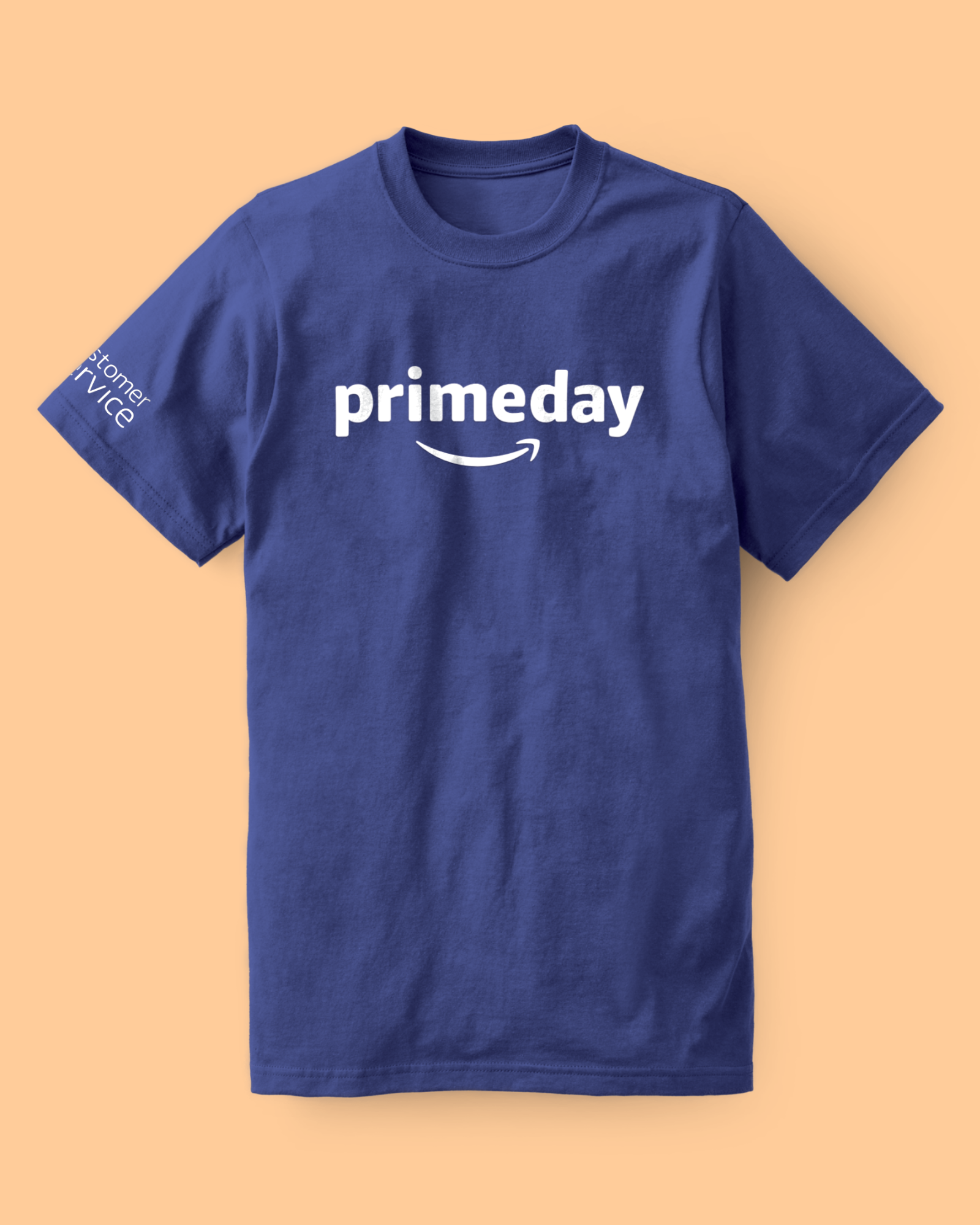 Artwork that gets the party started.
The call centers organize several themed events throughout the year and need apparel that expresses the excitement and energy in each occasion. We design original artwork to match the theme of the events while keeping consistency with the branding standards.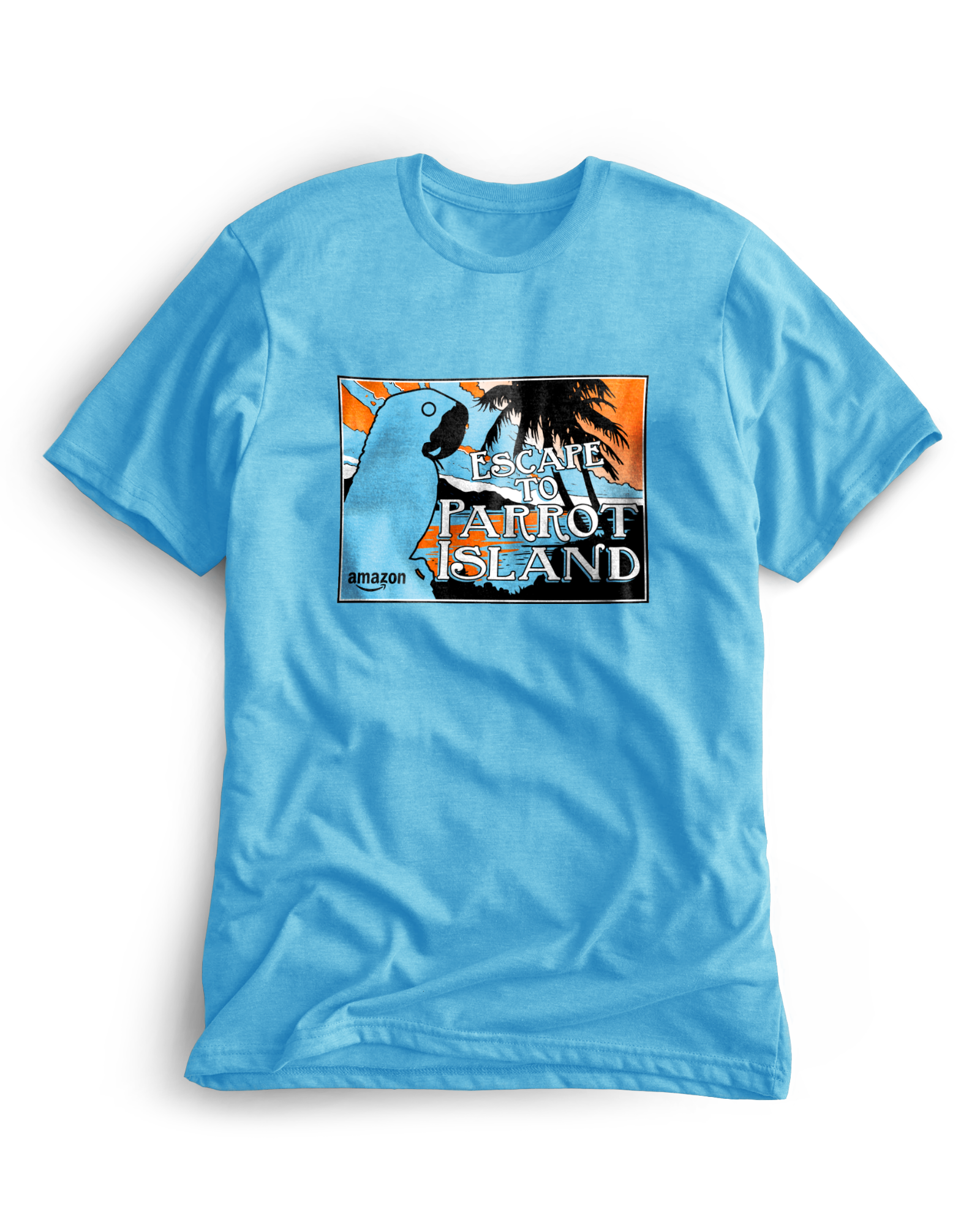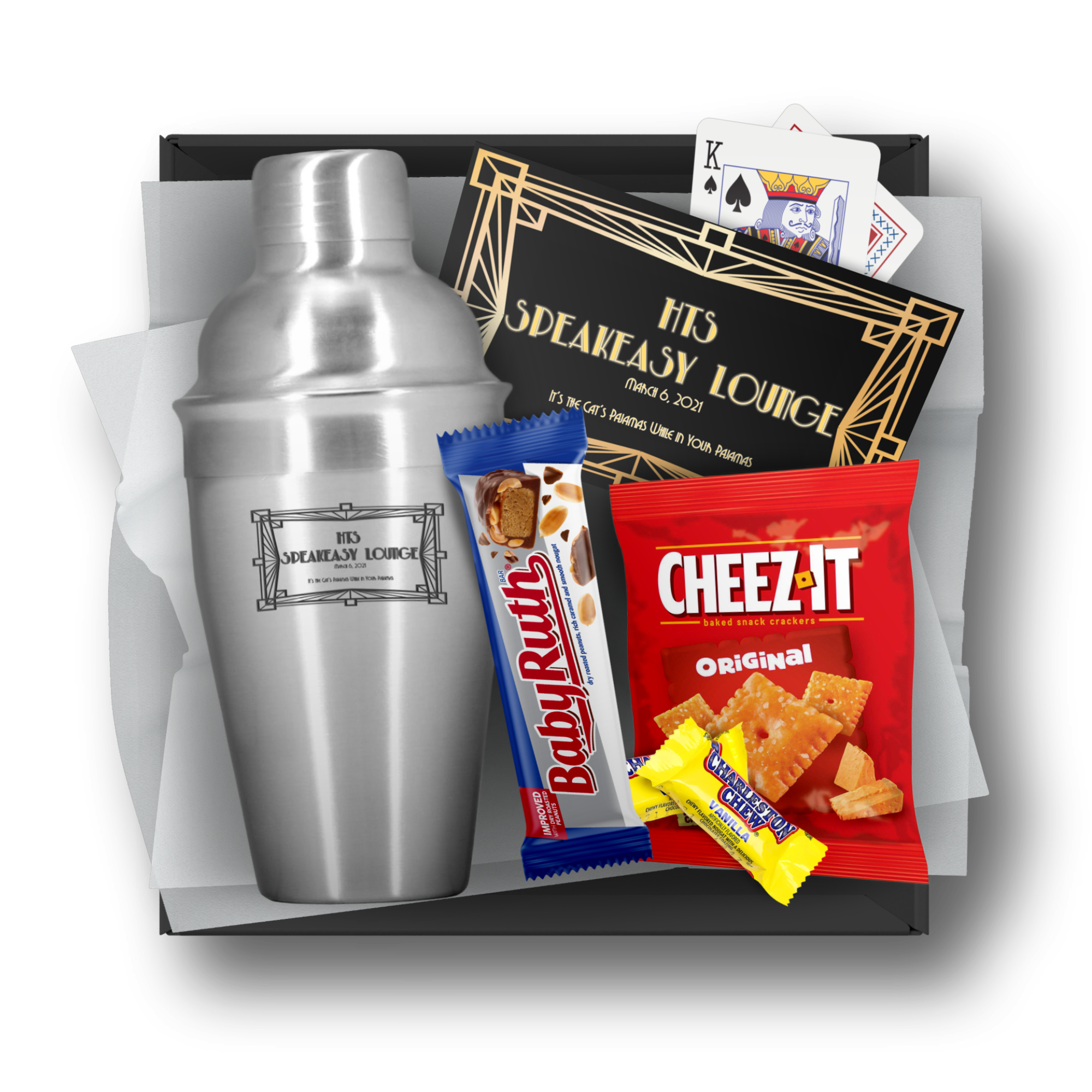 Real gifts for
virtual events.
At home, the call center's staff did not feel connected with their collegues during the virtual events. So, we created themed gift boxes with the help of the location's Engagement Administrator, curating products and garments fit for the different events, and for a good time at home.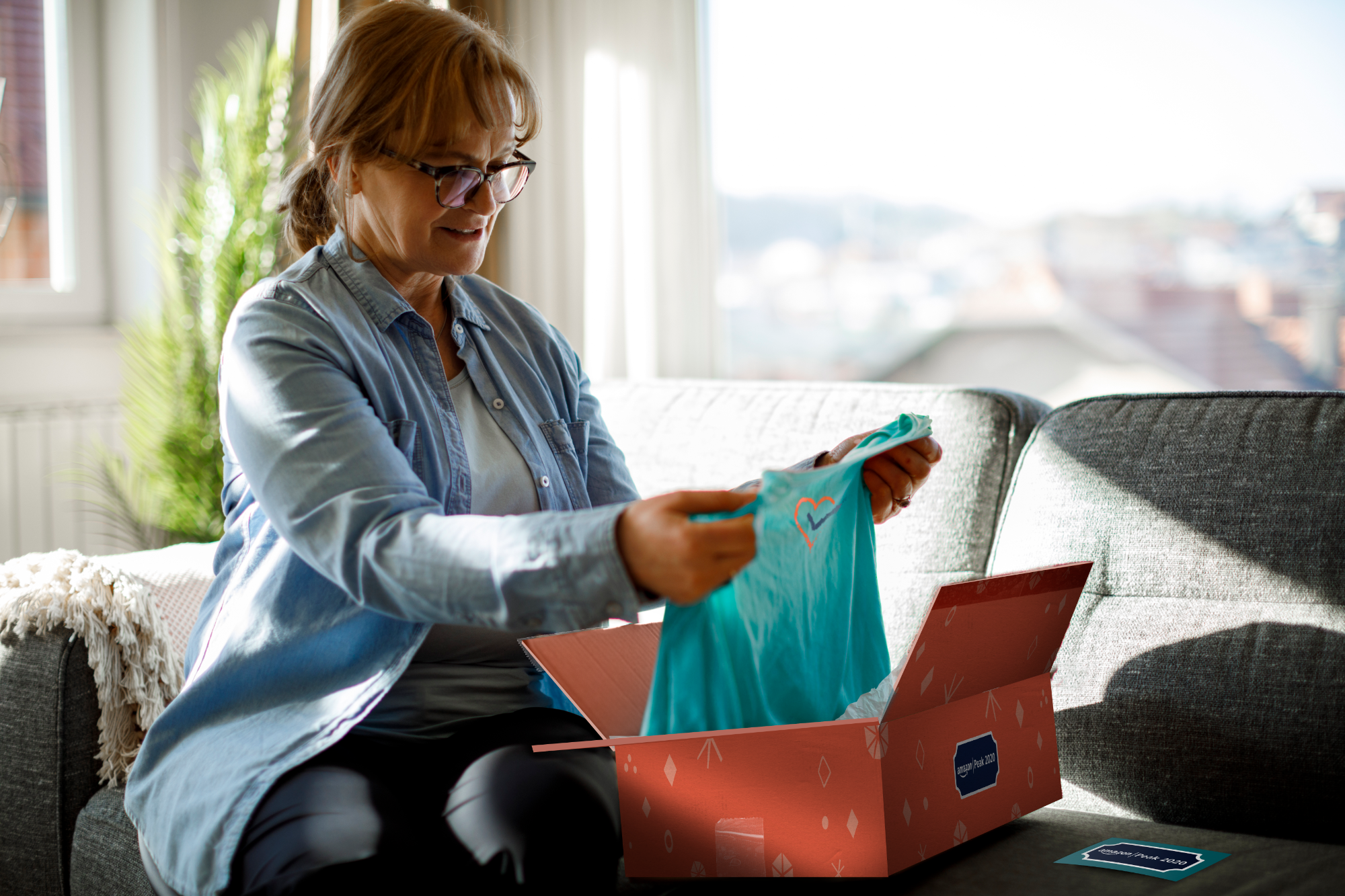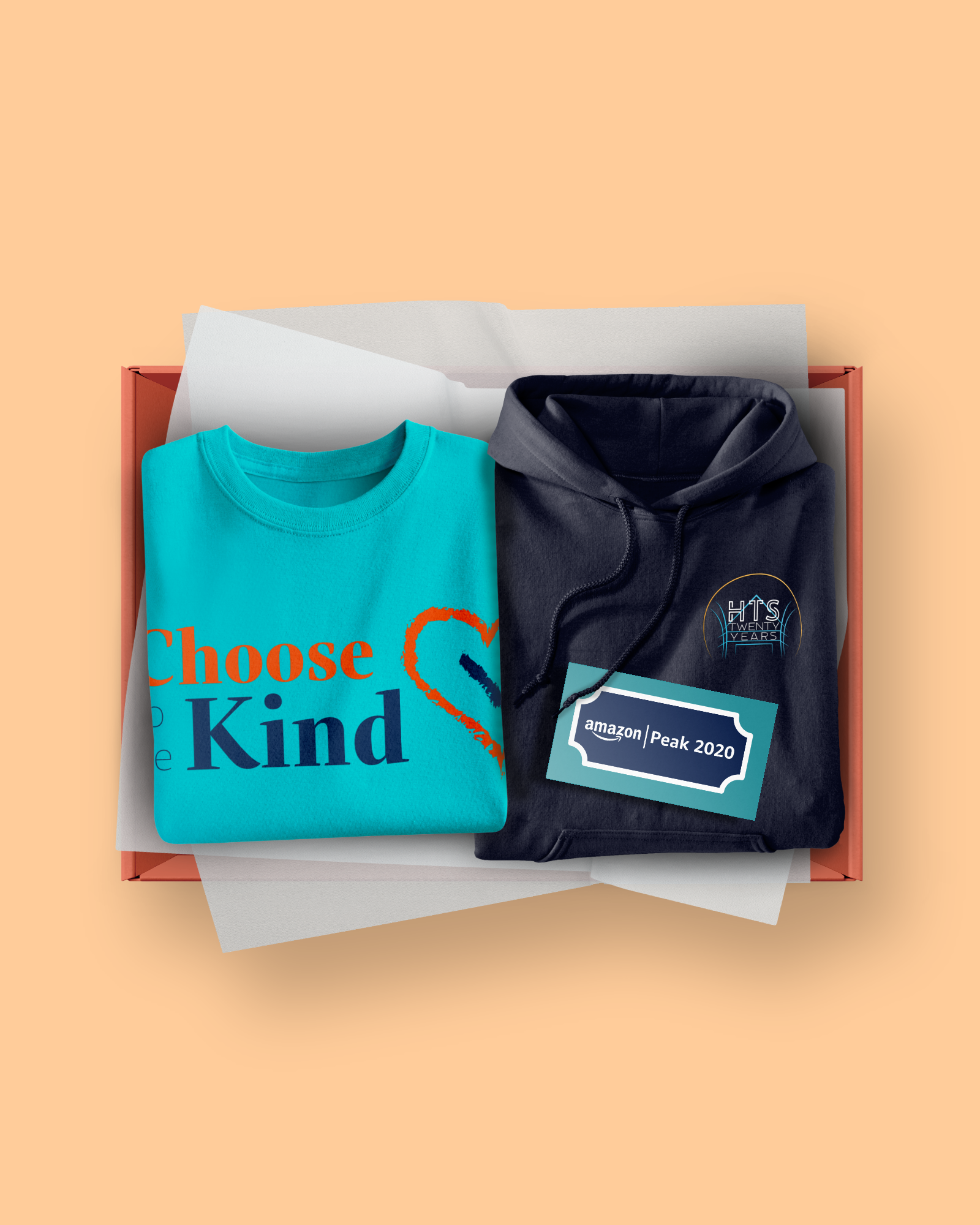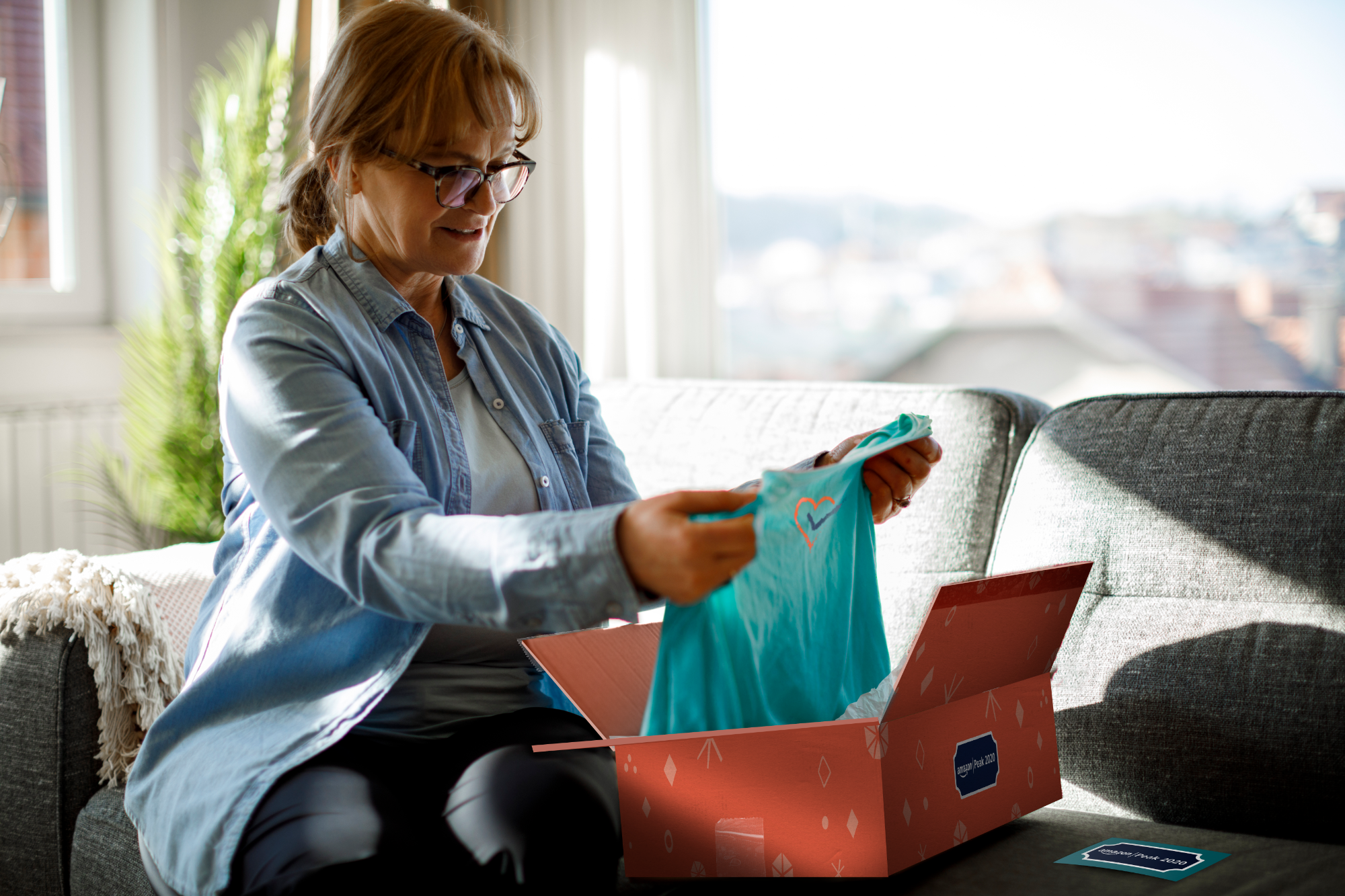 4,000 boxes to 300 destinations. All shipped from one place.
After printing, bagging and assembling all gift boxes, we shipped them individually to the addresses of the 300 employees of the call center, guaranteeing a smooth delivery and minimizing our partner's effort.
This is the subheading for Online Store.
It's important for patients to easily recognize staff when needing help. So, by choosing a variety of bright colors, FamilyCare's uniforms are welcoming and identifiable. We also make sure logo placement and choice of apparel stay consistent.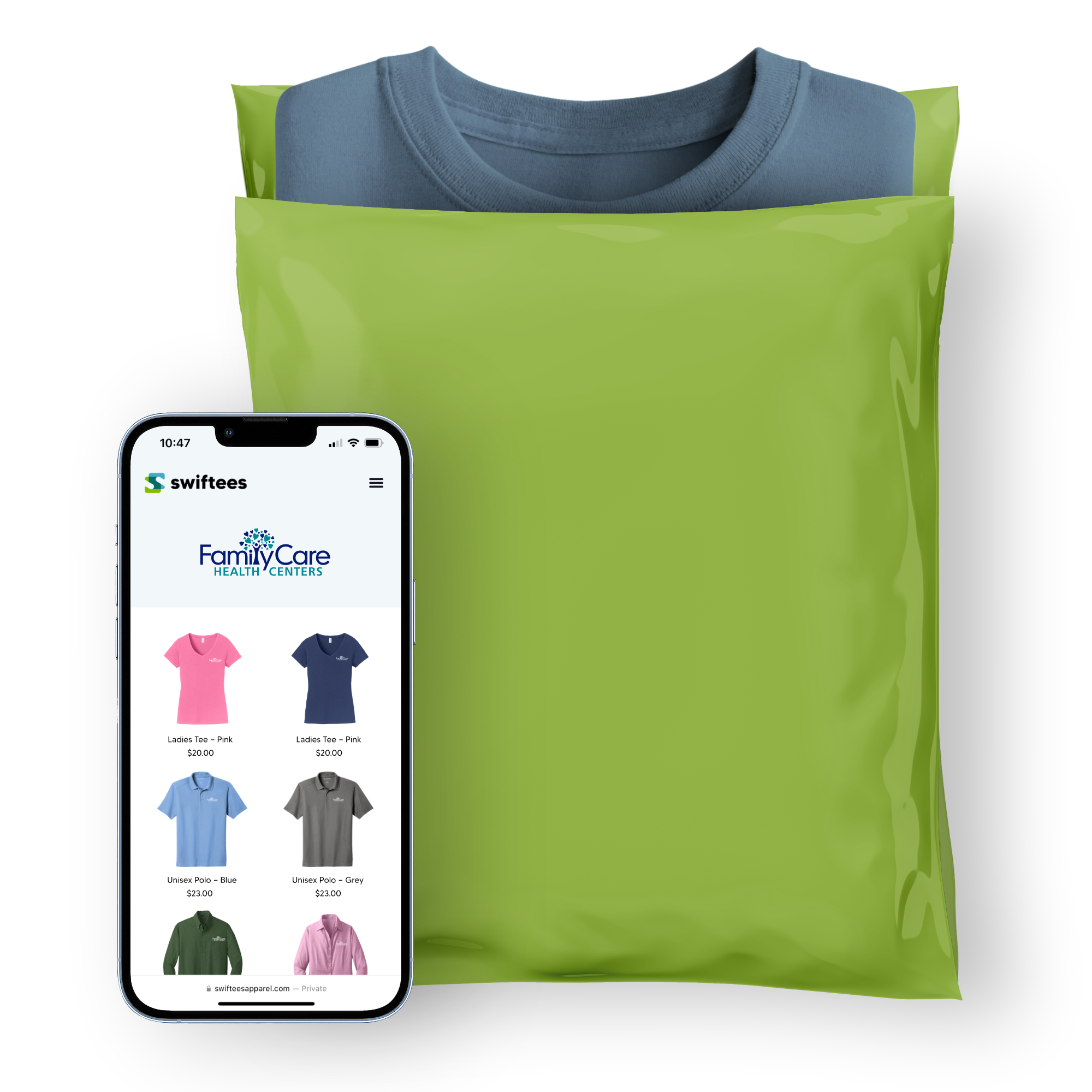 "Working with Swiftees is an extremely efficient and honest experience. With any of our orders, there's never been a mistake and we haven't had to wait long for products. They're also upfront and honest about processing times and any concerns I might have. Recently, we ordered windbreaker jackets which were top quality and reasonably priced; one of the best purchases we've made."
 — Monica Carson, Clinical Manager